During my tenure as a basketball player (5 years) I have been fortunate enough to be exposed to a diverse variety of coaches and mentoring programs. Out of the myriad of different programs, philosophies and dogmas I feel that only one company has truly helped me the most both on and off the court. That company is Scope4Success I became fully involved in the mentoring program concluding my first year in America. I was in a transition phase and for want of a better word I was lost. Scope4Success helped me redefine my identity both as a player and a man. Through the Scope4Success program I was able to make connections with other colleges enabling me to leave a negative situation in Odessa Texas for the greener pastors of Houston. Through the constant mentoring, I blossomed physically, mentally and spiritually.  This enabled me to be invited to the Top 120 Junior College camp to later move on from junior college to the University of Alabama Birmingham. As the Scope4Success embodies in its ethos, success has no identity until you claim it for yourself and everyday I strive to be better man as well as a player.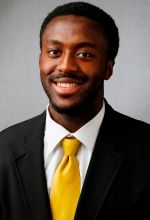 Abodurin's NCAA D1 career so far:  2013 (Junior): Saw action in all 33 games... led team and ranked second in the Big Ten in offensive rebounds (2.5)... grabbed 16.8 percent of offensive rebounds available, which ranked sixth best in the country... one of only four players in the country (minimum 160 rebounds) with more offensive rebounds (82) than defensive (81)... posted single-season bests in scoring, blocked shots, rebounding and assists... netted double figures nine times... ranked first among Big Ten reserves in blocked shots and ninth overall (1.3)... posted four double-doubles to share for the team lead and rank first among Big Ten reserves (Xavier, Fairleigh Dickinson, Northwestern and Illinois)... made 10 of his last 13 free throw-attempts (.769) over a span of the last eight games... rejected at least three shots seven times... blocked a season-high five shots, while also scoring eight points and grabbing seven rebounds in win over UNC Wilmington... had eight points and six rebounds in victory over Penn... averaged eight boards and 5.3 points, while shooting .909 (10-11) percent from the free-throw line in Battle 4 Atlantis Tournament ... made a career-high eight free throws (nine attempts) and grabbed a personal-best 11 rebounds in win over Xavier... tallied nine points and cleared five rebounds in win over Notre Dame... posted eight points and six rebounds at #4 Wisconsin... scored 12 points and snagged a team-high seven rebounds, six offensive, in home win over Minnesota... posted career bests in scoring (15), rebounding (12), and free throws made (9) and attempted (10) in win at Illinois... had 14 points and cleared six rebounds in home game vs. #25 Ohio State... rejected a game-high three shots to go along with nine points and four rebounds in home win over #10 Michigan... scored 10 points and controlled four rebounds in home game vs. Wisconsin... posted six points, grabbed seven rebounds and denied two shots in win over Purdue... had six points and four rebounds in home game vs. Illinois... grabbed eight rebounds vs. Northwestern at Big Ten Tournament.
2012 (Sophomore): His 36 blocks last year rank as the third-most ever in a single-season by a Hawkeye sophomore... Earned the team's Most Improved Player Award... Played in 38 games... posted season bests in every statistical category... ranked 12th in Big Ten blocks (1.0)... made first 15 free throw attempts... posted season best numbers in every statistical category... grabbed seven rebounds or more four times... averaged four blocks in Iowa's last two regular-season games (Illinois and Nebraska)... snagged seven rebounds in opening win vs. UTPA... scored eight points in win against South Dakota, and snagged nine rebounds... scored four points, grabbed four rebounds and blocked two shots in victory over UNI... posted career bests in rebounding (10) and blocked shots (4) to go along with six points in victory over South Carolina State... netted a career-high 14 points, grabbed seven boards and rejected two shots in win over Coppin State.. had eight points in road game at #2 Michigan... scored four points in each of the two contests in the B1G tourney... rejected a career-high seven shots, which tie for seventh in school history, in win over Illinois... blocked a game-high three shots and dished out a career-best three assists in home victory over Nebraska
2011 (Freshman): Saw action in 18 games as a reserve... averaged 1.4 points and 1.2 rebounds... scored eight points and corralled four rebounds in win over Chicago State... grabbed five rebounds and had an assist in win over Northern Illinois... made his only field goal attempt and grabbed one rebound in win over IPFW... equaled a career best with eight points, on 4-of-5 field goal attempts, and tallied a career high with three blocks in win over Central Arkansas... notched two points and two blocks at #16 Indiana... collected a career-high two steals at Penn State... recorded four points, two rebounds and a block against #8 Michigan State in Big Ten Tournament quarterfinal game.
An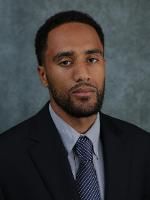 overlook of Will's NCAA D1 season in 2013-14: Hit three three-pointers in each of his first two games as a Buc…Totaled 11 points and five rebounds in the win at Delaware (11/10), and blocked a shot in the lane with four seconds left to help CSU seal the 95-93 win…Posted 18 points and seven rebounds in the overtime loss to UNC Wilmington (11/13)…Buried six three-pointers against Wilmington, including one in overtime that gave CSU its final lead of the night…Tallied 16 points and connected on four more triples against No. 20 Baylor, including a long contested three that drew the Bucs within three points with 53 seconds left…Had 15 points in th
e loss to Delaware (12/3)...Had 12 points, three rebounds and two assists in loss at Western Carolina (12/18)...Drove and found Paul Gombwer for a layup to give CSU its final lead of game at 8:00 mark against WCU...Tallied a career-high 20 points on an efficient 6-of-7 shooting, including a 5-of-6 effort from three-point range, in double overtime win at Central Arkansas (12/21) before fouling out at end of regulation...Buried first four three-pointers of the night and scored a career-high 21 points in the first half of CSU's rout of Columbia International (1/6)...Finished with 23 points, blocked two shots and secured two steals in the win over Columbia International...Hit his first four three-point attempts of the night in the win over Coastal Carolina (1/8) and led four players in double figures scoring with 16 points...Also matched a career-high with eight rebounds against the Chanticleers...Notched first career double-double with 11 points and a career-high 10 rebounds in the loss to UNC Asheville (1/18)...Posted 11 points on a perfect 4-of-4 shooting and 3-of-3 from three in the win at Gardner-Webb (1/22)...Hit a tough step back three to start CSU's critical 13-0 second half run in the win over Gardner-Webb...Recorded 14 points and eight rebounds and matched a career-high with three assists in the win over Liberty (2/1)...Posted 11 points and six rebounds in the loss at High Point (2/17), and his baseline jumper brought CSU within three with 51 seconds left after the deficit had been as large as 14...Drilled five threes and scored 17 points while corralling nine rebounds in the win at Presbyterian (2/22)...Sparked CSU with five straight points during a 14-3 run to take a late one-point lead in the loss at Coastal Carolina (3/1)...Scored 16 points, had five rebounds and matched a career-high with three assists in the loss to the Chanticleers…Was the catalyst in CSU's rally from a 15-point first half deficit to beat Campbell in the first round of the Big South Tournament (3/5), scoring 13 of his 18 points after halftime while draining three three-pointers.